Pete Pachal & Dave Donovan On Apple (AAPL) Beating Earnings Expectations
Even by Apple: AAPL standards, the company's last quarter was huge, say Pete Pachal and Dave Donovan. The earnings reported $1.40 in EPS and $89.58B in revenue. Apple continues to reap benefits from the high demand for its Macs, iPhones, and services such as Apple TV+. What is next for the innovative company and how will the stock price be affected?

Addressing the tiger in the room: Three experts share thoughts on Chase's moves in the metaverse
Chase's move to the Metaverse is still sparking ideas regarding the future of banking.
From the dawn of a new banking era, to just your unabashed marketing stunt – here's what a few experts have to say about the largest bank's recent news.
According to Dave Donovan, head of financial services, North America for Publicis Sapient, even though Chase's Metaverse move is mostly symbolic at the moment, it does speak to the potential of virtual banking. 
"Having virtual bank branches is a great seamless alternative to getting in your car and going to a physical bank branch. Consumers can now enjoy personalized banking services in the comfort of their home in, potentially, a much more immersive way," said Donovan. "All traditional services can be serviced through this channel."

How Digital Transformation Will Revolutionize Finance in 2022
David Donovan, Publicis Sapient's Financial services lead, has stated that "Consumers only think about banking when they go on holiday or out to dinner. They expect to have a personal CFO in their pockets. Financial service providers who understand that will reap the rewards over the next decade." 
Based on recent studies, digital transformation is expected to contribute $100 trillion to the world economy by the year 2025. Financial providers who fail understand that will get left behind. 
Articles
Publicis Sapient Collaborates With Goldman Sachs To Build Their New Transaction Banking Platform And Becomes A Client
Excited to be a part of this unique collaboration that Publicis Sapient and Goldman Sachs announced today around building a global API-first, cloud native transaction banking platform!
Read the full article here.
U.S. Banks Signal No V Recovery With Provisions Near Record
It's particularly hard for banks and their investors to gauge the resiliency of consumers because so much depends on how the pandemic evolves and because the government has been providing them so much support and stimulus — some of which is set to run out soon.
"What happens when we take the consumer off of life support?" said David Donovan, who leads the Americas global financial-services practice for Publicis Sapient.
The relationship between the business cycle and the health of the business sector and the health of the household sector is broken," JPMorgan Chief Financial Officer Jennifer Piepszak said.
Read the full article here.
Investing During The Pandemic; What Should I Do With My Money Considering All of the Volatility and Uncertainty Today"
It was my pleasure to have been interviewed by Authority Magazine's Jason Hartman. We discussed the effects of COVID-19 on the market and what you can do to keep your money safe.
Read the full article here.
Banks determined to lock in Coronavirus technology changes
How banks plan to lock in coronavirus technology changes.
The crisis has created a sense of urgency to modernize, and invest heavily in digital and security. It has also accelerated acceptance of 'behind the scenes' tools and technologies such as video conferencing tools, digital document collaboration and printer less offices which are here to stay.
Read the full article here.
"Why we need to implement financial education in school systems", with David Donovan and Jason Hartman
Here me and Jason Hartman from The Thrive Global Community discuss why we need to implement financial education in school systems.
Read the full article here.
'Investors should look at this as an opportunity' after Dow drops more than 750 points
'Investors should look at this as an opportunity' after Dow drops more than 750 points . My conversation with Yahoo Finance's YFi AM on how U.S. companies, like Apple, are feeling the impact and why investors 'should look at this as an opportunity to pick up some high quality companies.'
Read the article here.
Podcasts
Digital Transformation Platform
Special thanks to Jill Malandrino for having me on Nasdaq's TradeTalks where I talked critically about Digital Transformation Platforms, why technology leverage is key to building a unique customer value proposition, in addition to sharing examples on how Publicis Sapient continues to work alongside clients through the current COVID-19 crisis to ensure seamless software delivery.
You can listen to the whole podcast here.
Banking Digitization
Thank you to Tearsheet for having me on their podcast where we discussed the march towards banking digitization before and after COVID.
The main topics discussed were:
– The thrive or survive mindset needed by banks for digital transformation
– The banking lag in digital transformation (Only 17% of banks are successfully deploying a digital model. And pre-COVID, only 43% had a little bit of a strategy or working roadmap)
– How some banks understand the urgency and are doing it right
You can listen to the while podcast here.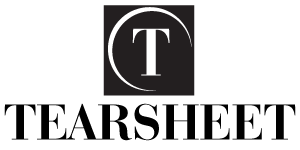 Platform Economy and More!
Regulatory, Operational & Tech Challenges Facing the C-Suite . Thank you Jill Malandrino Nasdaq for having me on your show.  On the show we discussed platform economy, data mangement and banking technology.
You can listen to the whole podcast here.
Videos
The Future of Banking and Big Tech
 Here I talk with Ameritrade about the future of banking and big technology and it's relationship going forward. Watch the whole video here.
Digital transformation in asset management
Why client focus is the core of any transformations and how to overcome the 5 obstacles for successful  execution of your digital journey. This and more under or here.
TABB Forum Interview
David K Donovan, Fidelity, Sapient interview at TABB Forum. David K Donovan is a respected financial services professional based in Boston and brings years of experience to the financial service industry.