Charitable Contributions
Girls Inc. of Lyn
In partnership with schools and at Girls Inc. centers, we focus on the development of the whole girl. She learns to value herself, take risks, and discover and develop her inherent strengths. The combination of long-lasting mentoring relationships, a pro-girl environment, and research-based programming equips girls to navigate gender, economic, and social barriers, and grow up healthy, educated, and independent. Informed by girls and their families, we also advocate for legislation and policies to increase opportunities and rights for all girls.
My Brother's Table, Lynn
My Brother's Table has been able to provide meals and a wide range of other services to those in need in our community through the support of donors and over 2,500 volunteers each year.In addition to serving meals 7 days a week MBT provides meals to homebound individuals, participates in a family dinner program, provides meals to at risk-seniors, and hosts a free weekly medical clinic.Today the problems of hunger and poverty continue to exist in Lynn and across the country.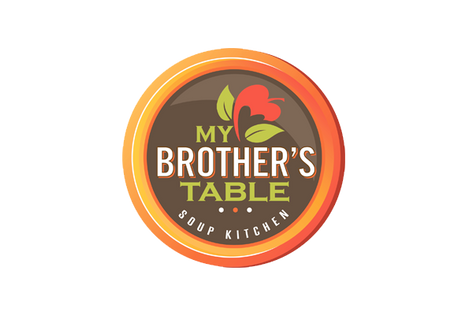 The Jimmy Fund
The Jimmy Fund, established in Boston in 1948, is comprised of community-based fundraising events and other programs that, solely and directly, benefit Dana-Farber Cancer Institute's lifesaving mission to provide compassionate patient care and groundbreaking cancer research for children and adults. The generosity of millions of people in Boston and around the world has helped the Jimmy Fund save countless lives and reduce the burden of cancer for patients and families worldwide.

Friends of Marblehead Public Schools Scholarship
The purpose of Friends of the Marblehead Public Schools, Inc. is to create an independent, community-based corporation to enhance the quality of education in the public schools of Marblehead, Massachusetts. The corporation is not intended to reduce or eliminate the town's responsibility to support its public schools, but rather to supplement and enhance existing school programs and activities and to make possible new programs and activities.
Trustee at Middlebridge School, Naragett RI
Middlebridge is a school community that celebrates individual abilities and supports students' academic and personal growth. Middlebridge is a haven for learning, growing, and belonging. We are a community of teachers, peers, and families that understands the academic and social challenges our students face.
Associated with Friend of Children Bosto
Developed in Portland, Ore., in 1993, the Friends of the Children model was built around a simple solution: enter the lives of children who face the toughest challenges early, and provide them with a dedicated, caring adult who stays by their side no matter what. The Friends of the Children-Boston was founded in 2004 as an independent 501(c)(3), using the national model.